The mother of pearl heart necklace, or Mother of Pearl bar necklace, is a classic accessory, popular for their warm tones and unique material. We'll cover what a mother-of-pearl necklace is, why it's a mom's choice, and how to choose a mother-of-pearl necklace.
What is the Mother of Pearl necklace?
The "mother of pearl" in mother of pearl bar necklace refers to mother-of-pearl (nacre). It is an organic material that is widely used in the jewelry industry to make a variety of jewelry including necklaces, earrings, bracelets, and more. The color brightness and texture of mother-of-pearl are excellent, especially in sunlight. It has a strong sense of luster and visual effect, which can make the wearer feel confident and charming.
The modern mother of pearl bar necklace adopts advanced electroplating technology to paste the beautiful mother-of-pearl on the gold or silver base, which can not only maintain its natural texture, but also add a fashionable element.
What is the meaning of Mother of pearl necklace?
Mother of pearl necklace has multiple meanings, and different cultures and traditions also endow it with different symbolic meanings. In some cultures, mother-of-pearl is seen as a sign of luck, representing health, wealth and longevity. At the same time, in some cultures, the mother of pearl necklace is also used to celebrate the special relationship between marriage and family. Jewelry manufacturers use these symbolisms to position the mother of pearl necklace as an elegant, romantic and social accessory.
In addition, the mother of pearl necklace has a jewel-like temperament and modern feeling for the wearer. When people wear this kind of necklace, they can not only enhance their temperament, but also stand out from the crowd and win more appreciation and praise.
Why is the mother of pearl necklace a mother's choice?
The mother-of-pearl necklace is a romantic accessory that many mothers love for its aesthetic. It's simple yet elegant and will suit women of any age. In addition, mother-of-pearl necklaces are usually made of high-quality metals such as gold, and are matched with perfect mother-of-pearl, which not only takes into account the elegant quality of titanium alloy necklaces, but also brings a warm and friendly feeling to people.
On special occasions such as Mother's Day, people usually choose to send a mother of pearl necklace as a gift to express their deep gratitude to their mother. On this special day, giving the mother of pearl necklace as a gift to relatives or friends is not only a very thoughtful expression, but also allows people to feel the emotional communication and connection with relatives and friends.
How to choose Mother's Heart necklaces?
There are tons of different styles of mother's heart necklaces available in the market today and many people are obsessed with them. If you are looking for a stylish and loving mother's heart necklace,
The following suggestions may help you choose a jewelry that suits you best.
First, consider what material and style the mother prefers, such as whether she prefers gold or silver, simple or gorgeous, etc. This can help you narrow down your options and effectively reduce the time and difficulty of picking.
Second, choose a mother's heart necklace that matches your mother's personality. For example, if she likes romantic and heartwarming styles, a necklace with pearls might be a great choice. If she prefers delicate and statement accessories, a heart pearl necklace with diamonds is a great choice.
Of course, also take into account the quality of mother's heart necklace. It is recommended to choose a high-quality and professionally certified product to ensure durability and quality of finish. In addition, you should also pay attention to some details when purchasing, such as the length of the chain, the size of the pendant, etc., to ensure comfortable wearing and achieve the best visual effect.
Gold Plated Ocean Wave Pearl Necklace
Made of electroplated yellow gold, this necklace is adorned with beautiful mother-of-pearl on the pendant. The whole design takes ocean waves as the theme, presenting a dynamic and graceful style. Suitable for dinner parties and formal occasions.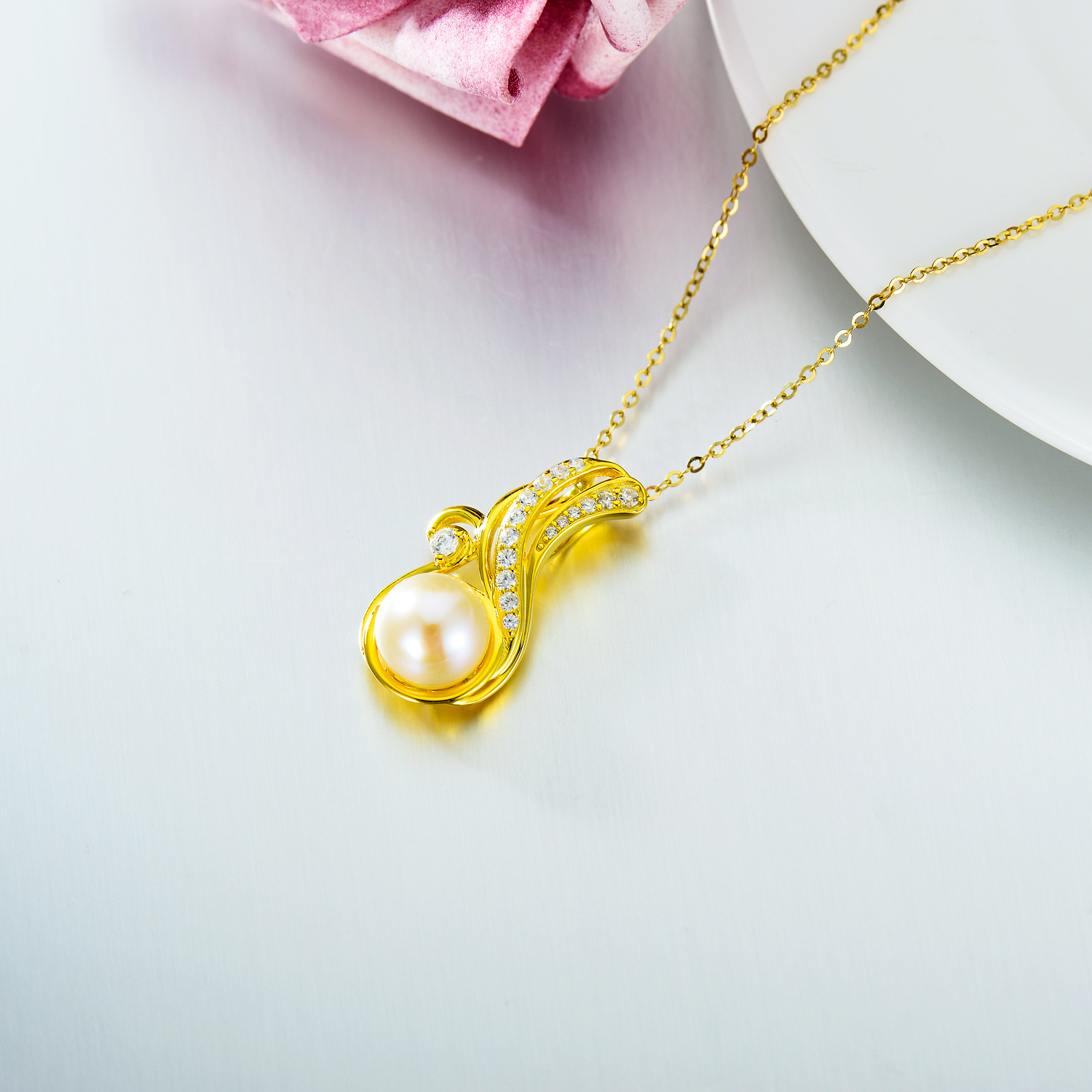 Yellow Gold Flower Pearl Pendant Necklace
This necklace features a classic floral pendant design with beautiful mother-of-pearl. Gorgeous, elegant and feminine in every detail. Suitable for wearing in various activities, it is a versatile and easy-to-wear accessory.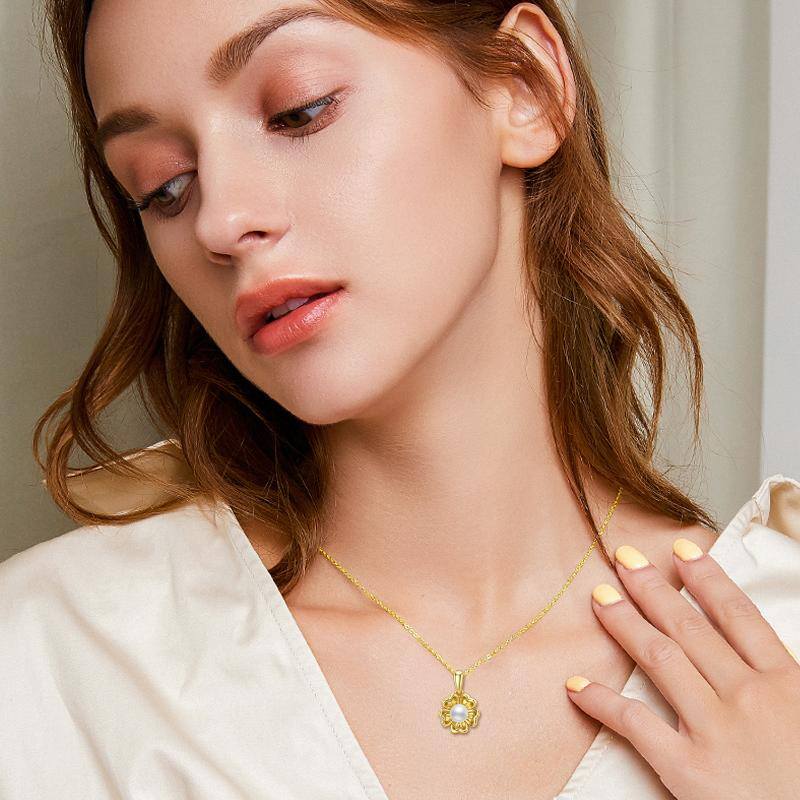 Heart Pearl Necklace
This heart-shaped pearl necklace is unique in its simple yet artistic design. The heart-shaped pendant on the necklace has mother-of-pearl, and gives a soft and warm feeling.It is cute and noble, it is the perfect choice for gift giving, and it is also a must-have fashion accessory to show your personality charm.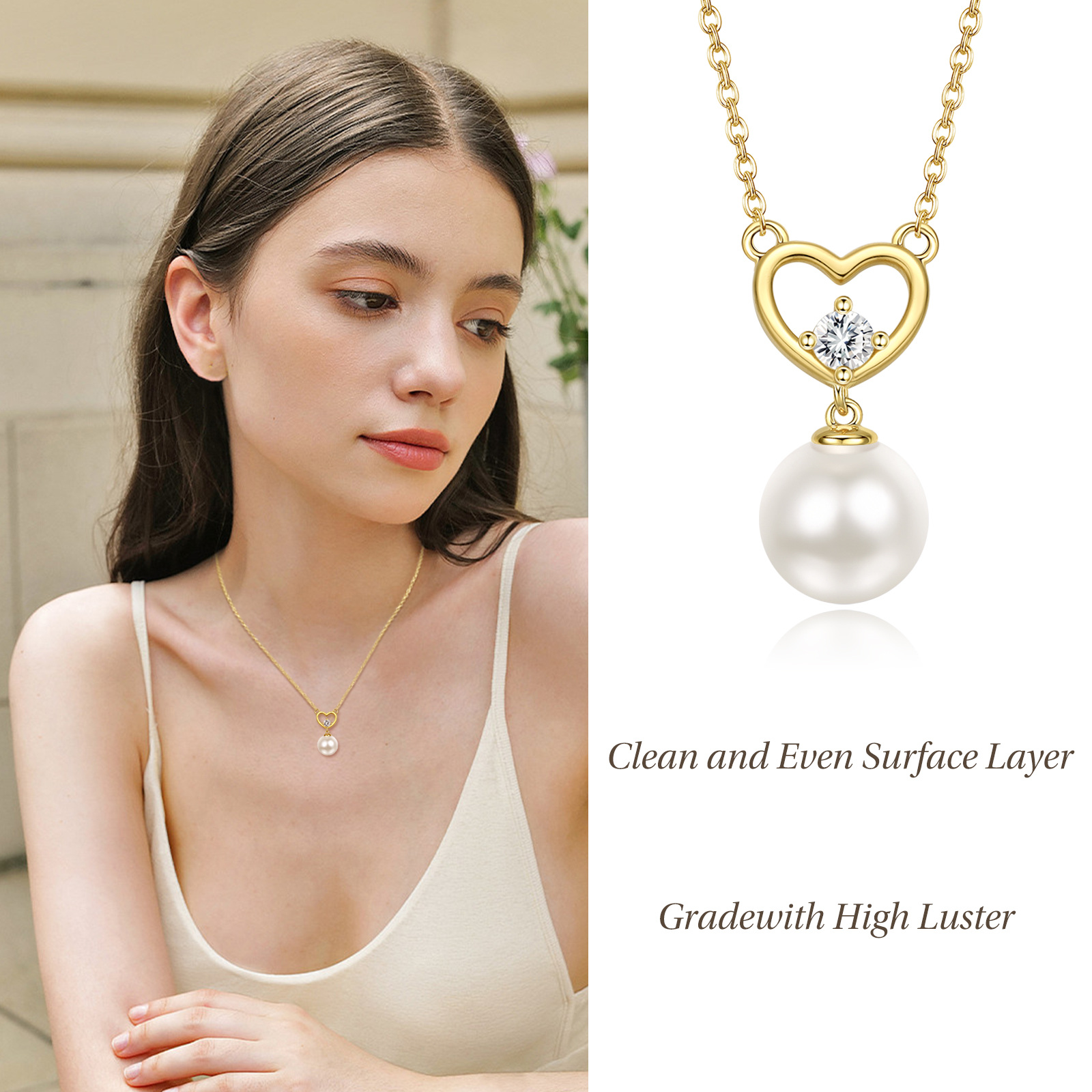 In summary
The mother of pearl necklace and the heart pearl necklace are accessories full of love and warm emotions, which are deeply loved and sought after by people. Through the above introduction, I believe readers have a more detailed and comprehensive understanding of the meaning, selection and purchase of the jewelry.
Mother of pearl necklace Hot Sale
10% off the entire order
Our special necklace is now on hot sale, and we're offering 10% off your entire order! Treat your mom to something truly special and precious, at an amazing price. Visit our website today to browse and shop!